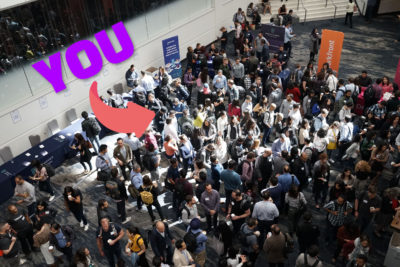 I hate intros in list and recipe posts (just tell me how much flour to use!) but apparently you need one to appease the Google volcano gods. And I desperately want to start ranking for more keywords on this site, so apart from this intro, you're going to see some great internal linking. Here goes.
Are you attending a search marketing conference soon? Are you looking to stand out from the crowd? If so, you're in the right place. In this post, we'll be sharing 10 ways to help you stand out at your next search marketing conference. And while you're at it, why not do it in style by wearing one of our men's or women's search marketing t-shirts? But don't wear the baby outfits if you're an adult. Please.
1. Come prepared.
Make sure you come to the conference with a game plan. Research the speakers and sessions beforehand so you can attend the ones that are most relevant to your interests and goals. You should also have a clear idea of what you want to get out of the conference and the key takeaways you hope to gain.
2. Dress to impress.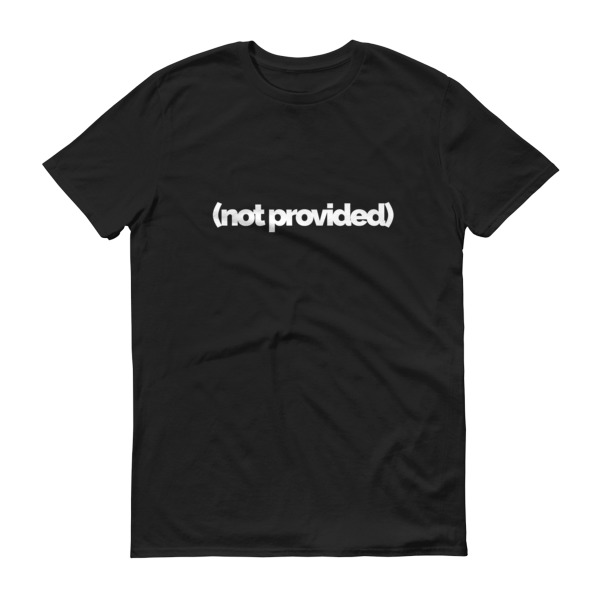 First impressions are crucial, and your clothing choice can make a big impact. Dressing professionally will help you stand out and demonstrate that you take your work seriously. Our search marketing t-shirts and apparel are the perfect way to show off your expertise and add some personality to your outfit. We even have them broken out by marketing discipline!
3. Network, network, network.
Networking is an essential part of any conference. Be sure to introduce yourself to as many people as possible and exchange contact information. Also, and not to put too fine a point on it, but our search marketing apparel is an excellent conversation starter and can help you stand out in a sea of plain outfits.
4. Don't skip the after-parties.
This is where you'll have the chance to relax, socialize, and connect with other attendees on a more personal level. Be sure to bring plenty of business cards (or digital business cards) or try bringing some branded merch to give away. Or if you want to spark up the most interesting of conversations, buy a bunch of our "(not provided)" t-shirts and hand them out.
5.Speak up during Q&A sessions.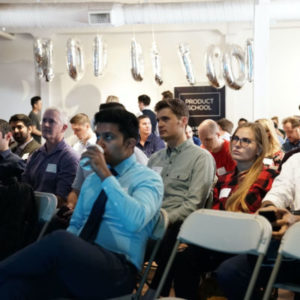 If you have a question or comment during a Q&A session, don't be afraid to speak up. This will help you get noticed and demonstrate that you're engaged in the content being presented. Wearing our search marketing t-shirts or apparel while you do so can help make you memorable to both the speakers and other attendees.
6. Take notes and share them.
Taking notes during the conference sessions is a great way to stay engaged and retain information. Just be sure you're not trying to write a transcript or missing the key points. Great note taking is an art. After the conference, be sure to share your notes with your team and colleagues. Make yourself the go-to person for information and help build your reputation as a thought leader.
7. Use social media.
Social media is a great way to connect with other attendees, share your thoughts and insights, and make a name for yourself in the search marketing community. Use hashtags and tag the conference organizers and speakers in your posts. Most conferences have a shared group set up, be it on Facebook, Discord, Slack, or another platform. Get on there, join the group, and start sharing thoughts.
8. Volunteer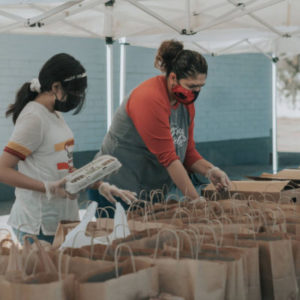 Volunteering at the conference is a great way to get involved and meet new people. You'll also get the chance to work alongside the conference organizers and speakers, which can help you stand out and build valuable connections. Make sure to call well ahead of the conference (I'm talking weeks ahead) to make sure they have a place for you.
9. Attend workshops and training sessions.
In addition to the main conference sessions, many conferences offer workshops and training sessions. Attending these can help you learn new skills and gain valuable insights that you can apply to your work. Plus, a few workshops can help make it clear to any potential prospects or business partners that you're there to learn and improve.
10. Follow up
After the conference, be sure to follow up with the people you met and the connections you made. This can help you build lasting relationships and stay top of mind with the people you want to connect with. Very important for any potential leads, especially. Send follow-up emails, join any external groups that may have formed (or start one yourself!), and try to meet up with other attendees in the months after the conference.
Bonus Tips!
Create a Game or Contest for Conference Attendees
This one is devilishly ingenious.
Leverage Twitter and the conference hashtag (they all have one; all marketers use Twitter) to create kind of scavenger hint or contest.
Get yourself some branded stickers or other schwag. Make sure you include the conference hashtag and the rules for the game on the chochkies.
Then place them around the conference venue, ask attendees and people running booths if they will wear/display them (offer something in return), or get them displayed in popular after-conference spots around the city (cough Bars cough).
Then get on Twitter and offer a discount for your services to people who find your schwag around town and share it on Twitter with the hashtag and your brand.
Not only can this result in some potential leads, but it gets your brand mentioned alongside the conference name and hashtag.
Not to sound like Joel Klettke Superfan #1, but Joel did this at MozCon and it was awesome.
Pro Tip #1: Contact the conference organizers beforehand and let them know your plans. You want this to be on the up and up. Thank them profusely.
Pro Tip #2: After the conference, write a post describing the game, the results, and include actual tweets and screenshots. Offer the post to the conference organizers as a guest post or ask if they will share the post on their own social media. It makes a great promotion for you and their conference.
Schwag…Good Schwag
Keychains, pens, stickers, these items will always be acceptable, but everyone offers them. This post is about standing out. Obviously bringing better schwag with you to a conference likely means spending more money. That's why write-offs were invented for business owners. Get creative with the branded stuff you hand out and make sure it ticks one or both of the Standout Schwag boxes:
So ditch the fidget spinners and keychains. Instead try some of these unique and useful branded treats that are easy enough to carry around and hand out:
Phone cases (Android and iPhone)
Discount codes for marketing software. Contact companies ahead of time. Most will be happy for the free promotion.
Mini wireless mice.
Earbud headphones
Marketing-focused notepads/books: This is one of my favorites. Sheets or pages can be pre-printed for use in various marketing scenarios: Lead scoring, quick SEO/PPC assessment, campaign task management, etc. Tailor it to your target customer.
Kick-ass t-shirts (Full Disclosure: I may be biased since I sell t-shirts on this site that focus exclusively on search marketing. And they don't suck.)